We invite you to preview our wonderful selection of gift ideas from the Adirondacks; everything from beautiful Christmas Wreaths and Balsam Pillows to the pure pine Soap from the
Adirondacks.com

GIFT IDEAS


Pre Fab Homes
Save thousands building your own home!

Pre Fab Homes
Save thousands building your own home!
Find prefabricated, manufactured, home kits & modular homes in your area. Dealer listings nationwide.
click here

Adirondack Fall Foliage .com is the premier online guide to the Changing
of the Seasons in the Adirondacks in Upstate, New York
A member of the award winning ADIRONDACKS.com

and Visit Upstate NewYork.com network of travel sites
.



Peak Foliage Season
fall foliage peak last 2 weeks of September

FALL FOLIAGE AND SCENIC DRIVES
Fall in the Adirondacks is a spectacular display of color and incredible scenery. Peak color in most of the Adirondack Park occurs during the last week or two in September. The low lands to the north, south, east and west of the peaks generally have their best color during the first two weeks of October. The Autumn season of 2005 promises to be as incredible as always. Spend some time this Fall in the Adirondacks, it is sure to take your breath away!

HIGHER ELEVATIONS OF ADIRONDACKS, CATSKILLS EXPECTED TO BE AROUND MID-POINT OF CHANGE BY WEEKEND OF OCTOBER 1st. Foliage slightly slower to change this year New York's progression of fall colors appears to be a little slower this year, with some areas that were approaching peak at this time a year ago now at just around mid-point of change.
To recieve the most up to date foliage color reports,
call: 1(800) Call-NYS.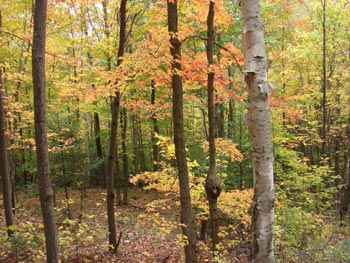 "On a recent trip to Saranac Lake, I noticed that autumn appears to be arriving late this year. The reds and yellows are just starting to show up." C. Gemette, Glenville, NY.

"It is a beautiful time to be in the Adirondacks.... the colors are incredible!" B. Karl, Onchiota, NY.
Please tell us how the leaves are changing in your area, send us an email with your name and area you are in. Help us inform our visitors how the Fall is taking shape.
Click here for a list of campgrounds that are open during the fall season



---
SAVE UP TO 50% ON GREAT ONLINE
TRAVEL DEALS
CHEAP LAST MINUTE VACATION DEAL.COM
click here


Have you ever thought about publishing your very own book about Autumn in the Adirondacks?
You Have The Talent, We Have The Resources!


Are you an author looking to publish your masterpiece? BookPublishers.com could connect talented writers like you with willing book publishers. For many talented authors, the most difficult obstacle isn't writer's block—it's finding a receptive publisher to publish their books. Because publishers have to sift through so many works, they may dismiss some unfairly, or be so short-staffed that they don't have the time to give each manuscript its fair consideration.
Book Publishers.com
click here
For those who decide that finding a publisher isn't the right choice for them, self-publishing can be a great alternative. With self-publishing a writer can maintain editorial control, as well as keep all proceeds from the book sales. Whatever your preference, BookPublishers.com wants to help you on your journey to become a published author! You have the talent, we have the resources.
click here for more information


SAVE UP TO 50% ON ADIRONDACK LODGING
Worried About Losing your Job?
Our goal is to help make your life recession proof!
We have put together a directory of resources to help you navigate around the gathering storm on the economic horizon. There is job security if you have the skills and services people need. Avoid managerial jobs in retail sectors or construction-related jobs that could possibly feel the pinch when cash gets tight.

Get a 'recession proof' job in criminal justice & security and enjoy great medical benefits & high salaries.
Criminal Justice College .com
click here

Earn a degree in criminal justice or security online in your free time. Search for the perfect online program to suit your lifestyle & time constraints. Criminal Justice, Public Safety, Info Security, Homeland Security and more.
Online Criminal Justice Degrees
click here

Why Leaves Change Colors
During summer months, a leaf is green thanks to an abundance of pigments in the chlorophyll family.These green pigments capture energy from the sun, using it to manufacture simple sugars that are necessary for the tree's growth. The whole process is called photosynthesis.Photosynthesis steadily consumes the leaf's supply of chlorophylls, but that's not a problem in summer months when a tree replenishes chlorophyll at a steady rate. It's when days grow short and nights are cool that trees fail to produce enough chlorophyll pigments. As demand outstrips supply, the leafy green begins to fade. That allows other pigments — which have been present in the leaf all along — to show through the fading green. These are the carotenoids, producing hues of yellow, brown, and orange. Other colors, including reds, purple and their blends, are created by anthocyanin pigments. Unlike the carotenoids, these pigments are not present in a leaf all year and develop in sap cells by late summer. Early autumn weather also plays a key role in determining the brilliance of fall colors. A series of warm, sunny days with cool nights seems to bring out the most brilliant color displays.Large quantities of sugar are produced in leaves during ideal weather conditions. When complemented by cool nights, the leaf's veins begin to close, preventing the sugars from being released. These conditions stimulate the production of the red and purple anthocyanin pigments, particularly in sugar-rich tree varieties such as maple, oak, sweetgum, dogwood and blackgum. When high levels of both anthocyanin and carotenoid pigments are present, leaves display the deeper oranges, fiery reds and bronzes that can light up a fall landscape.

Lake George Area Scenic Byway
Celebrate fall with farm stands and foliage . . .
Fall is the perfect time to explore the byways of Warren County.
Don't be surprised to find a rustic farm stand or a charming country store with apples, pumpkins, squash and other fall fare tucked along the side of a winding back road. Prospect Mt. Veterans Memorial Highway &
100-Mile ViewSpectacular views of Vermont's Green Mountains, New Hampshire's White Mountains, New York's Adirondack High Peaks and, on a very clear day, the Laurentians of Canada. View of Lake George Village is backdropped by Black Forest Range. From the parking lot you can take a continuously running "viewmobile" to the summit for more spectacular views. You can also see remains of the world's largest cable railroad and the fireplace of once-thriving Prospect Mt. Hotel. Route: 1-87 Exit 21, 1 mile north on Route 9, left at state highway entrance. 100-mile view from 2,021' summit. A 5-1/2 mile 2-lane highway leads to parking lot. Large picnic areas at parking lot and summit. Open daily Memorial Day to late October. Driving Time: 10 minutes one way to parking lot. Prospect Mountain Hiking Trail: This red-marked 1-5/8 mile trail leads to summit of Prospect Mountain. To reach trail from Lake George Village, turn west on Montcalm Street (away from lake) to Smith Street; turn south 1/2 block to trailhead sign. Trail crosses 1-87 on elevated walkway. The climb to the summit is not difficult. One part of the trail follows the road bed of an old funicular railway that served a once-thriving summer hotel on the mountain. Remains of both the mountain and the railroad still exist.
Warrensburg to Indian Lake on Route 281-87 Exit 23, north on Route 9 through Warrensburg to the junction of Routes 9 and 28. Head northwest on Route 28, over Hudson River, through Weavertown and North Creek (Gore Mt. Ski Area), driving along Hudson River to North River. You can enjoy several overlooks and villages en route. Continuing on Route 28, leave Warren County and drive upward through Siamese Ponds Wilderness Region to picturesque Indian Lake, passing Lake Adirondack and Lake Abanake. Turn left at sign to Sabael (Route 30). Drive a few miles to state overlook rest area. Then retrace your steps. Driving Time: 1-1/4 hours one way.
Lake George to Hague on Route 9N1-87 Exit 22 to Route 9N north. Drive along Lake George shoreline through Diamond Point and Bolton Landing. Turn right at Bolton Library (Veterans Memorial Park Drive) for spectacular dockside lake scenery. Continue north on Route 9N over Tongue Mt. to Silver Bay; stop at state overlook for another grand view. Continue north to Hague and stop at Town Park. Return by retracing steps or by using Route 8 Brant Lake to Hague trip, only in reverse. Driving Time: 1 hour one way plus stops.
Brant Lake to Hague on Route 8I-87 Exit 25, east on Route 8 to Brant Lake. Drive along Brant Lake shore line. Continue on Route 8 through Pharaoh Wilderness and Dixon Forest After hamlet of Graphite, a short and curvy drive downhill leads into village of Hague. Turn right to Town Park and views of Lake George Retrace steps westward for spectacular views of the Adirondack High Peaks, or use Lake George to Hague trip on Route 9N, only in reverse. Driving Time: 1 hour one way plus stops.
Lake George To Chestertown on Route 9I-87 Exit 23, north on Route 9 through Warrensburg to Chestertown about 7 miles past junction of Routes 9 & 28). You will enjoy beautiful forest scenery an the way. Stop in Chestertown to explore this quaint and charming village. At the junction of Route 8, turn left on Routes 8/9; stay on Route 9 around picturesque Loon Lake. Continue toward Pottersville and 1-87 Exit 26. Driving Time: 3/4 hour one way plus stops.
Olympic: Tour & High Falls Gorge
Lake George to Lake PlacidI-87 Exit 30, west on Route 73 through Keene Valley and Keene, into the Adirondack High Peaks, cutting through Cascade Pass to Lake Placid. Enjoy the Olympic Tour (Intervale Ski Jump Complex, Olympic Arenas, Mt. Van Hoevenberg Luge Complex, Whiteface Mt. Chairlift Veterans Memorial Highway) and the new Lake Placid Winter Olympic Museum, celebrating the 1932 and 1980 Winter Olympics. There is a tour Package available mid-June through mid-October, or you can guide yourself year round, weather permitting. Contact ORDA (Olympic Regional Development Authority) at 1-800-462-6236 (N.Y) or 518-523-1655 information. From Lake Placid turn north on Route 86 to Whiteface Mt. and Wilmington, driving along West Branch of Ausable River to High Falls Gorge. View the ancient valley of foaming waters, carved by forces of ice, water and wind. 600 foot cascading waterfall. Self guided tour. Gift shop Open daily June-October.

click here for Fall Calendar of events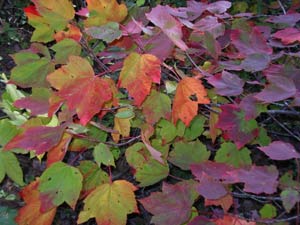 HIGH PEAKS EXPERIENCE From Saratoga Springs
CAPITAL SARATOGA/ADIRONDACKS REGIONS
APPROXIMATELY 320 MILES

Come to the High Peaks Region and visit the Olympic training venues!This trip will take you through an historic resort city with a lively social scene and on a high peaks journey that is startling in its beauty. On your trip on the Northway (I-87), stop at Saratoga Springs (Exit 13N) and drive north on Route 9. Enter the Saratoga Spa State Park through the lovely, tree-lined Avenue of the Pines. In the park are the mineral baths and the Saratoga Performing Arts Center, summer home of the New York City Ballet, New York City Opera, the Philadelphia Orchestra and pop specials. Exit the park, turning right, on Route 50. Drive northeast to Union Avenue, and visit the Saratoga Race Course, the nation's oldest thoroughbred track, where sports lovers gather each summer from around the world to watch thoroughbreds race. (Racing season is late July through early September.) Exit Saratoga Springs via Union Avenue to I-87 north. Take Exit 28 and Route 74 east to Fort Ticonderoga. This area is steeped in Revolutionary War history, with its fife and drum parades and canon and mortar drills.
The rugged beauty of the Ausable River is typical of the Adirondacks.
Follow Route 9N north to Crown Point, then on to Route 73 and into the Adirondacks. Throughout you will find turn-offs for wilderness hiking and fine accommodations for every taste. The journey on Route 73 has stunning beauty, with stark contrasts. This old carriage path is cut through the high peaks and imposing walls of rock. Drive by Cascade Lake and Chapel Pond, cross Johns Brook and pass several times over the Ausable River. Travel to Lake Placid, home of the 1932 and 1980 Winter Olympics and year-round training ground for world-class athletes. You can watch them practicing or try the facilities yourself. Beautiful and beautifully maintained Route 86, going northwest, leads through wilderness areas surrounding Saranac Lake. Take Route 3 through Tupper Lake to Blue Mountain Lake, home of the Adirondack Museum. Return on Route 30 to Long Lake and head east on Route 28N through Newcomb, with its Adirondack Visitors Interpretive Center. Follow signs to North Hudson and the Adirondack Northway (I-87) south to Saratoga Springs. Contact the Capital-Saratoga and Adirondack regional travel promotion agencies for more information.
click here for Fall Calendar of events

CENTRAL NEW YORK SCENIC DRIVE From Albany
CAPITAL SARATOGA/CENTRAL-LEATHERSTOCKING REGIONS
APPROXIMATELY 210 MILES

Explore the Central-Leatherstocking region, with its century-old family homesteads and unchanging bucolic scenery.
Howe Cavern's tour finishes with a quarter-mile underground boat ride.
From Albany, travel west on Route 20 to Route 7 to Howe Caverns for a boat ride on an underground lake and a tour of magnificent underground rock formations. A visit to the nearby Iroquois Indian Museum offers exhibits, art and nature trails. Go north on Route 145 to Route 20, west through the lovely Cherry Valley, then south on Route 80, which will take you along Lake Otsego and into Cooperstown. This village is home to the National Baseball Hall of Fame, the Farmers' Museum, the Fenimore House and much more. The Glimmerglass Opera Theater is located nearby, just eight miles north of Cooperstown and two miles south of US Route 20. Situated in a meadow overlooking a reflecting pond, its barn-like exterior relates to the rural upstate setting. Continue north on Route 80 to Route 20 west to Cazenovia, a charming town where you can visit the formal garden and arboretum at Lorenzo State Historic Site. Nearby is the Chittenango State Park, with its scenic waterfall. Take Route 20 east through the nationally known antique center between Bouckville and Madison to Route 12B north to Route 12 to Utica. On your way, stop at the Musical Museum in Deansboro, with its 17 rooms of antique musical nickelodeons, grind organs and music boxes.
click here for Fall Calendar of events

SAVE UP TO 50% ON GREAT ONLINE TRAVEL DEALS
CHEAP LAST MINUTE VACATION DEAL.COM
click here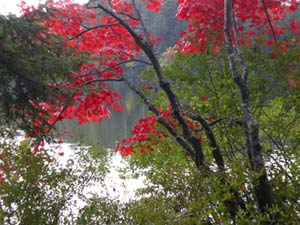 Other Adirondack North Country Scenic Byways:
Adirondack Trail
The adirondack Trail skirts wilderness and wild forests, mountain ponds, and beautiful lakes as it climbs through the magnificent beauty of the adirondack Mountains. The 188-mile trail runs from Fonda, just below the southern border of the adirondack Park, to Malone, a few miles south of Canada.
Fonda to Indian Lake
Begin the tour on Route 30a in Fonda, where you can jump on a barge for a ride on the Erie Canal. While traveling the south end of the adirondack Trail, you will pass through a region pivotal in our nation's fight for independence. In Johnstown, you can view the site of the last battle of the Revolutionary War: the Johnstown Battlefield. Colonial history can also be experienced at Johnson Hall, Burke's Tavern, and the Historic Quadrangle.
Continuing north on 30a, you will soon arrive in Gloversville, originally known as "Stump City," due to thousands of hemlock trees felled to supply the many tanneries more than 200 years ago. In the 1760s a colony of Scottish tanners came to the area for its abundant supply of furs, softwater, and hemlock bark. Between 1850 and 1890 this region was known as the leather capital of the world. For more about area history, stop into the Fulton County Museum, which features a great glove making exhibit. Bargain hunters will enjoy a fine selection of leather goods and knitwear at the area's many factory outlets.
Continue north to Mayfield on Route 30, when you arrive at the expansive view of Great Sacandaga Lake, you will know you have entered the adirondack Park - a place of people and natural wonder. at 29 miles-long, the Great Sacandaga Lake is the largest body of water in the Park. Offering dozens of miles of shoreline, the lake provides endless opportunities for recreation.
The Mountain Breeze tour boat leaves daily from a marina in Broadalbin, a short drive east from the adirondack Trail. In Mayfield, catch a glimpse of the area's animal community at the Tamarack Bird and Wildlife Museum.
In Northville, you will find a state boat launch, a nine-hole golf course, public campsites, and the southern end of the 130-mile Northville-Placid hiking trail. Stop off for a picnic at the Sacandaga Park.
The adirondack Trail continues to wind its way along Route 30 to Wells and on to Speculator. Winter sports enthusiasts will find miles of groomed snowmobile and cross country trails and downhill skiing at the Oak Mountain Ski Center. The warmer months offer hiking bicycling, and boating. Continue north and you will have entered the heart of the adirondack Park. Breathtaking scenery abounds as the trail weaves its way through the Blue Ridge Mountain Wilderness and the Siamese Pond Wilderness, then along the western shore of Indian Lake.
Blue Mountain Lake to Malone
Stay on Route 30 and you will soon arrive in Blue Mountain Lake, home of various artisan gift stores and the nationally acclaimed adirondack Museum. The museum features exhibits, demonstration, and lectures. Plan to spend a full day at the museum to learn about the heritage of the adirondacks and its people. The adirondacks Lakes Center for the arts offers a colorful array of concerts, theatre productions, films, gallery exhibits, and workshops.
In Blue Mountain Lake, you can pick up the Central adirondack Trail by heading east or west on Route 28.
Staying on the adirondack Trail will take you northward to Long Lake. You will know you are there when you see the welcome signs. Enjoy a intimate dinner at a cozy inn or take a seaplane ride into the wilderness. at the intersection of Routes 30 and 28N, you can access the Roosevelt-Marcy Trail.
after a jaunt through some dense wilderness, you will arrive in the Village of Tupper Lake, once a center of lumbering in the adirondacks. Every summer, its glorious past is celebrated in the Woodsmen's Field Days - lumbering competitions featuring chopping, sawing, carving, and hauling. Endless trails for mountain biking and hiking and numerous water access points.

FUEL EFFICIENT FAMILY VACATIONS!

Save a fortune on gas next time you travel! Check out these top hybrid & fuel efficient cars, SUV's, vans & trucks!
Energy Resource Center

Fuel Efficient Cars
The FreedomCAR and Vehicle Technologies (FCVT) Program is developing more energy efficient and environmentally friendly highway transportation technologies that will enable America to use less petroleum. The long-term aim is to develop "leap frog" technologies that will provide Americans with greater freedom of mobility and energy security, while lowering costs and reducing impacts on the environment.
Energy Efficient Cars.com

Fuel Efficient Cars.com

Shop for fuel efficient cars. Research hybrid, electric, diesel, and other alternative fuel vehicles. Find gas saving tips, and compare prices of cars with great gas mileage.

Fuel Efficient Cars .biz

Fuel Efficient Trucks.com



Fuel Efficient SUV's.com

Fuel Efficient Van.com


Most and Least Fuel Efficient Vehicles
(ranked by city mpg)
These rating use the new guidelines for MPG

MOST EFFICIENT OVERALL

MPG

City

Hwy

Toyota Prius

48
45

Most and Least Fuel Efficient Cars
(by EPA Size Class)

MPG

City

Hwy

Most Efficient Two Seaters

Mazda MX-5
4 cyl, 2 L, Manual(5), Premium

22
27

Mazda MX-5
4 cyl, 2 L, Automatic(6), Premium

20
28

Most Efficient Minicompact Cars

MINI Cooper
4 cyl, 1.6 L, Manual(6), Premium

27
36

MINI Cooper
4 cyl, 1.6 L, Automatic(6), Premium

26
33

Most Efficient Subcompact Cars

Toyota Yaris
4 cyl, 1.5 L, Manual(5), Regular

29

36

Toyota Yaris
4 cyl, 1.5 L, Automatic(4), Regular

29

35

Most Efficient Compact Cars

Honda Civic Hybrid
4 cyl, 1.3 L, Automatic(CVT), HEV, Regular

40
45

Toyota Corolla
4 cyl, 1.8 L, Manual(5), Regular

28
37

Most Efficient Midsize Cars

Toyota Prius Hybrid
4 cyl, 1.5 L, Automatic(CVT), HEV, Regular

48
45

Nissan Versa
4 cyl, 1.8 L, Manual(6), Regular

26
31

Most Efficient Large Cars

Hyundai Sonata
4 cyl, 2.4 L, Manual(5), Regular

21
31

Hyundai Sonata
4 cyl, 2.4 L, Automatic(4), Regular

21
30

Most Efficient Small Station Wagons

Honda Fit
4 cyl, 1.5 L, Manual(5), Regular

28
34

Honda Fit
4 cyl, 1.5 L, Automatic(5), Regular

27
35

Most Efficient Midsize Station Wagons

Ford Focus Station Wagon
4 cyl, 2 L, Manual(5), Regular

24
33

Ford Focus Station Wagon
4 cyl, 2 L, Automatic(4), Regular

23
31
Least Fuel Efficient Cars

Least Efficient Two Seaters

Lamborghini L-147/148 Murcielago , 12 cyl, 6.5 L, Man(6)

8
13

Least Efficient Minicompact Cars

Aston Martin DB9 Coupe Manual, 12 cyl, 5.9 L, Man(6)

10
16

Aston Martin DB9 Volante Manual, 12 cyl, 5.9 L, Man(6)

Least Efficient Subcompact Cars

Bentley Azure, 8 cyl, 6.7 L, Auto(6)

10
15

Least Efficient Compact Cars

Bentley Continental GT, 12 cyl, 6 L, Auto(6)

10
17

Least Efficient Midsize Cars

Ferrari 612 Scaglietti, 12 cyl, 5.7 L, Auto(6)

9
16

Least Efficient Large Cars

Bentley Arnage LWB, 8 cyl, 6.7 L, Auto(S6)

10
14

Least Efficient Small Station Wagons

Audi S4 Avant, 8 cyl, 4.2 L, Man(6)

13
20

Least Efficient Midsize Station Wagons

Mercedes-Benz E63 AMG, 8 cyl, 6.2 L, Auto(S7)

12
18







ADDITIONAL ADIRONDACK SCENIC DRIVES NOT TO BE MISSED

The following driving tours were graciously described to us by Barb and Frank Karl of Onchiota, New York

Paul Smiths to St. Regis Falls Heading north on Rt. 30, in Paul Smiths, turn left on Keese Mill Rd. Keese Mill Rd. crosses the St. Regis river several times, and passes by the trailhead for Azure mountain. Approximately 5 miles into the ride the paved road turns into a well maintained gravel road. If a longer day is planned, the short hike up Azure mountain is beautiful at any time of the year, and breathtaking now. At the end of Keese Mill Rd., turn right on Rt. 458. This will take you to Rt. 30 near Meacham Lake. You can make a loop by following Rt. 30 back to Paul Smiths. This is unforgettable country! Mileage: About 25 miles on Keese Mill Rd., then an additional 21 to return back to Paul Smiths. Vermontville to Wilmington Traveling north on Rt. 3, turn Right before the Franklin Town Hall onto Cold Brook Rd. After approximately 6 or 7 miles, turn right onto Lower Franklin Falls Rd. This will take you past Franklin Falls. You will link up with Rt. 431 after Franklin Falls, and this will take you into Wilmington. In Wilmington if you get on Rt. 86, you can follow this into Lake Placid then Saranac Lake and make a large loop. There are a variety of wonderful side trips on this route, including the drive up Whiteface, High Falls Gorge, and North Pole, NY. Mileage: The round trip from Vermontville to Wilmington, then thru Placid and Saranac Lake back to Vermontville is approximately 45 miles. This does not include any of the side trips. Vermontville to Duane Center Traveling north on Rt. 3, turn left on County Rt. 26 (old Rt. 99). This road is in poor condition, but for the adventuresome, it is well worth the bumps. This will take you thru the idyllic town of Loon Lake. After Loon Lake, turn left on Rt. 27. Follow Rt. 27 to Rt. 30 in the town of Duane. This is a beautiful trip any time of the year. Mileage: Approximately 14 miles from Rt. 3 to the turn off at Rt. 27, an additional 5 miles to the Town of Duane Center.
click here for Fall Calendar of events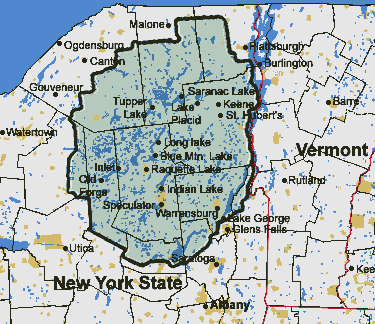 Historical Reference for past peak foliage dates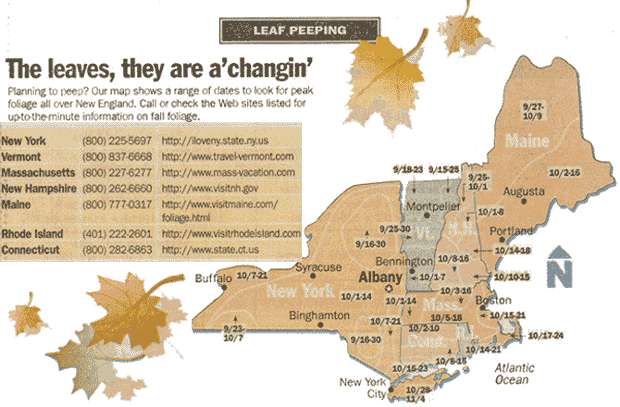 map and chart above courtesy of The Albany Times Union newspaper




AdirondackFallFoliage.com
43 Broadway
Saranac Lake, New York 12983
Phone: 518-891-3745    Fax: 518-891-3768
E-Mail: Adirondacks.com

This website is owned and operated by
adirondacks.com internet publishing group.
For advertising and editorial content,
please contact Rob Grant;
adirondacks.com reserves the right to reject,
modify or cancel any advertising at its sole discretion.
© Adirondacks.com - all rights reserved
adirondacks, new york guide, fall, adirondack mountains, Lake Placid, NY, lake placid resources, restaurants, real estate, lodgings, accomodations, canoeing, new york fishing, NY hiking, skiing, biking, ski, snow, attractions, events, New York Businesses